Too busy to go to the Doctor? Worry No More, With Telehealth!
June 10, 2020
By: BlitzBe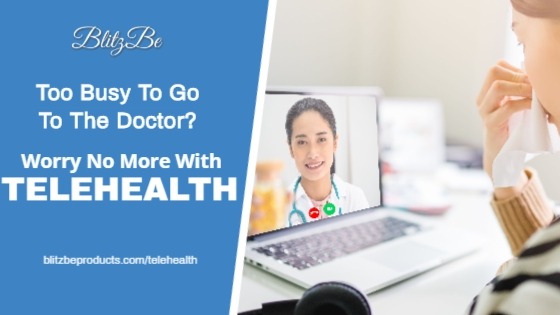 Uncontrollable life, family, and business time is a lot of stress. Time is quick, so people keep hunting and trying to be productive in their unique ways. People spend a lot of time in their work or business, which affects their general happiness and health.
Once sick, it prevents people from going to work, taking care of the family, and running the business. Sadly, there's no room for a busy individual to visit a doctor personally—either they have very little time, or are afraid of the expenses. The busyness entangles people and causes entire bodies to get weak.



Good health is the real wealth

Health dramatically influences an individual's ability to enjoy the wealth that they may have amassed. So how can we attain a healthy life without compromising our priorities?

We live in an age where computing power and internet access speeds are growing exponentially along with the sheer amount of information, entertainment, business, and even health. Since health is vital to human wellbeing, Telehealth has developed an immersive patient care system that allows long-distance patients and physicians to contact and monitor patients in real-time. Currently, hospitals have adopted Telehealth to provide 24/7 access to digital care with medical specialists.



Hospitals are the most likely specialty to use video visits regularly
A survey was conducted by the American College of Physicians to understand telehealth implementation in more detail. The study shows that hospitals are the most likely specialty to use video visits regularly. Daily/weekly usage is 52% among hospitalists, 40% among subspecialists, and 33% among general internists (of those with the technology). The survey verified that remote care management tools are being used extensively (frequently and with a large number of patients) where the technology is available.

Moreover, results reveal that video visits, remote monitoring, and remote management have all grown significantly over the past year as a measure. Among those with technology, 65% use remote care management daily (34%) or weekly (31%). The significant numbers prove in the survey where technology is available; Telehealth is being used extensively.
Data from California Telehealth Resource Center (CTRC) reveals the following:

Telehealth increases access to healthcare:

1.) Remote patients can more easily obtain clinical services.
2.) Remote hospitals can provide emergency and intensive care services.


Telehealth improves health outcomes:

1.) Patients diagnosed and treated earlier often have improved outcomes and less costly treatments.
2.) Patients with Telehealth supported ICU's have substantially reduced mortality rates, reduced complications, and reduced hospital stays.


Telehealth reduces healthcare costs:

1.) Home monitoring programs can reduce high-cost hospital visits.
2.) High-cost patient transfers for stroke and other emergencies are reduced.


Telehealth improves support for patients and families:

1.) Patients can stay in their local communities and, when hospitalized away from home, can keep in contact with family and friends.
2.) Many telehealth applications empower patients to play an active role in their healthcare.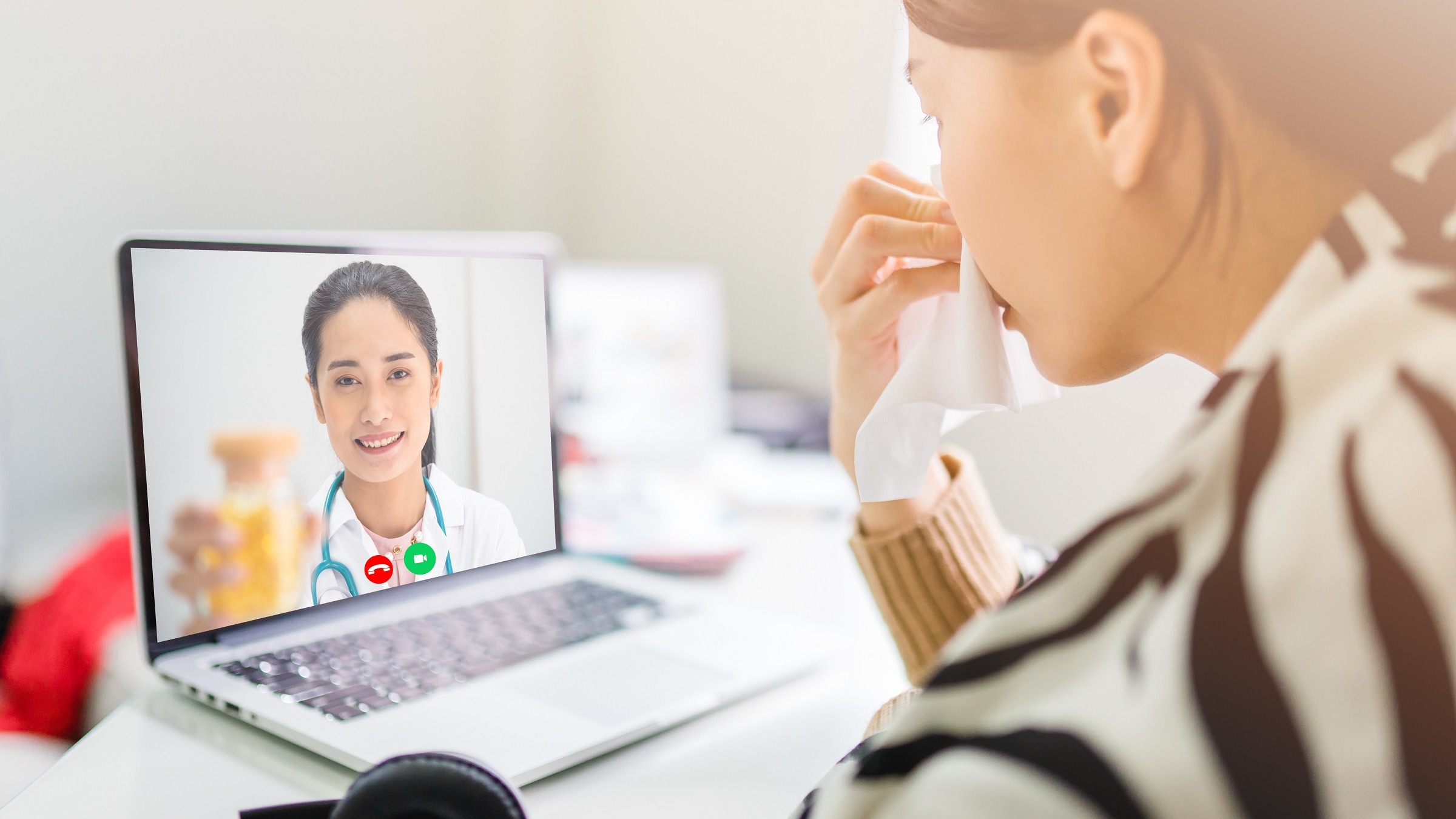 There has been a surge in the interest and use of Telehealth that has recently been catalyzed by the expected implementation. The evolution of medical care has begun which could have a significant effect on people's lives. In the middle of your busy schedules, Telehealth is only a tap away. Finally, when does 'virtual' medical care become the new reality? The answer is now!

Kindly visit our website if you want to learn more about Telehealth.


References:
American College of Physicians (2020. ACP Survey on Telehealth. Retrieved at https://www.acponline.org/acp-newsroom/american-college-of-physicians-survey-shows-increased-telehealth-usage-among-internists-and. Retrieved on May 18, 2020

California Resource Health Center (n.d.). Why are Telemedicine and Telehealth important in our Healthcare System? Retrieved at http://www.caltrc.org/telehealth/why-are-telemedicine-and-telehealth-so-important-in-our-healthcare-system/. Retrieved on May 18, 2020